12.03.2013

New blog template & content

Skinned the blog (finally) and added a couple of articles too. You can check it here.




11.03.2013

Looking forward to SC2 new extension

Looking forward to SC2 Heart of the Swarm, though since I ordered it on amazon (for beta access) and seeing that it didn't ship yet, makes me think I will have to be patient (not my best virtue when a new game is concerned) to play with it, I doubt it will ship from US and still be delivered this week :( (as I took the voluminous Special Edition). But well...



patience young jedi. (yeah right !)




11.03.2013

Updated contact and time traveller dates

Completed the lists in my contact page as well as updated the timestamps of my news items (that were set in the (near) future :) )..




21.02.2013

Added four new mini gallery artworks on mainpage as well as changed the default one to my very last artwork..




18.02.2013

Updated some of the pages, it's minor changes while I work on a refresh of the design.




16.02.2013

Having let the domain name expire the blog had went away. I've corrected the issue. I'm also gonna resume posting for it. There's already some new artworks there for you to check out. I will also work on a custom template for the blog soon. Bare with me :).




28.07.2012

Saiyan.ch definitely offline

Saiyan.ch is no longer accessible from now on, only the redirection to this page remains.




27.07.2012

This website hasn't seen much updates (that's quite the understatement) over the years, and I hope to make some changes soon (probably will have to switch to a CMS so it will take some time). The first change is that The Kyrian Chronicles will be released on the Apple App store in the next few days. If you want to show your support and want to see the Chronicles continue, then consider purchasing the app on the store (it's actually free for the first 10 pages, the additional 20 pages are 0.99$). I've already started working on the next pages (exiting new stuff coming) and the Kyrian Chronicles will continue on a periodical basis, as a digital anime format only. For now only on iPad, though I'm considering publishing them on Android tablets, Kindle and the such.




27.07.2012

Some of the news items here are no longer relevant to the state of the site. So I've removed them.




20.06.2006

New free section added, containing freebies that you can use in your own artworks. Enjoy !




18.06.2006

I'm in the process of adding new galleries, some of them are only partial for now, but at least there all there now :).




17.03.2006

Saiyan is no more !

After many years of using Saiyan as a nickname, I came to the conclusion that this wasn't me anymore. My artwork evolved a lot and in different dirrections since my "saiyan" days and I thought it was time to find a more personal nickname for myself. So KALLIASX was born, Why X you might ask ? Well its quite simple, my birth name is Christos and in Greek, Christos writes "Xpistos" (using roman characters that is). So there you go, here is the meaning of the X.




17.03.2006

New website, FINALLY !

Finally, after more than 2 years, I finally deceided it was time for me to remove the dust from this web template (I started this page back in 2004 !) and have it put online as my main website. This page will replace all previous ones, namely : saiyan.ch, music-artwork.com, saiyandesign.com... no more multi-sites, just this page from now on.




17.02.2006

The Kyrian Chronicles' future...

Its been 2 years that TKC has been pretty much on hold, and I'm sure there is a lot of disappointed people out there. I wish I had more time to deliver a page every now and then, but the last two years have been crazy for me, going independant, getting married, life has been full and there simply was no time for me to involve in this project, which is still dear to my heart. I apologize for letting everything hang as I did, but I didn't have much choice. For now I won't mention any dates, but I'm thinking about changing the format of the chronicles to real manga, that means black and white, but it would also mean a better chance to have regular updates, once I get into the rhythm again. I will probably revert to fully drawn characters, the 3d ones, though acceptable, wouldn't work in a BW manga I think.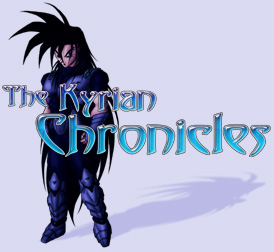 The first 30 pages of The Kyrian Chronicles
now available on Apple iPad.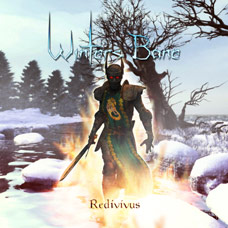 Winters Bane - Redivivus

Steel Prophet - Beware
Beware the Dragon Power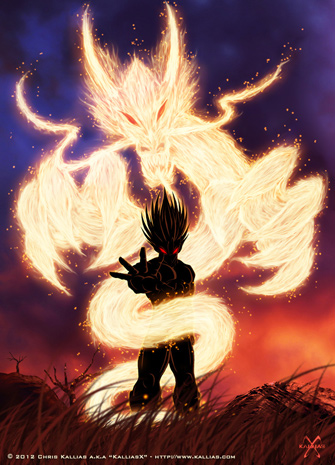 For more artworks, check out my portfolio.

The
Free section
contains
freebies
, that you can download and use in your artworks. They're creditware, meaning the only thing I ask is that when used, the freebies are credited to me and when possible with a link to this website. Enjoy !
Freebies Items: